Friday,March,16 - 17:50 p.m Israel Clock.
The weekend is already here , in Israel, as the Spring is.This weekend seems Grey outside comparing to last weekend.The last weekend was like Summer's days, in Spring...I decided to visit the Gilboa, Israel, since its the best season to visit there.Lots of people during this time of the year visiting the Gilboa,to see the Iris of the Gilboa , in its blooming.I went there, mostly for the MAGNIFICENT LANDSCAPES, Of course to take photos and to get inspired.I'm not sure about other parts of the world in this time of the year, but here in Israel, when you look for the Iris..you can see just few really...So,I found few Irises...I could count them , I think :-)... and perhaps took very few shots of them too.But more then the Iris, There, at the Gilboa overlook Emek - Izrael, I found the most beautiful landscapes...at least to my own personal point of view.
People are different, and not because some wear glassless and others not :-)...but also because people look differently at things, some see things that other can't.Some appreciate the beauty more then others maybe.I'm not saying that someone who is able to see more is a better person..I just talk about different abilities to see things,under different light.
For me such landscape, is truly a GIFT....Or better I say......when I view such landscape,I'm very appreciative to what my eyes see, but definitely,not only my eyes see,but my all spirit......it give AIR to my soul...- A gift to the senses.Perhaps, because its the BEST ART, The art made by nature.Some will say the ART CREATED BY GOD FOR US,To view and hopefully appreciate.As some of you my dear friends here in AW, know me,quite well over my AW years...You know I might sound enthusiastic, when I see ART,That talks to me , to my soul...and sometimes you also can hear my enthusiasm in my comments. In my reality its very much the same, so when I was in the Gilboa ,last weekend...I felt huge amount of inside joy, looking at the view...and even more...I would speak in voice telling the world, " eyze yofi...eyze yofi " (what a beauty !)..."amazing...just amazing, wow!...this is the place for me to enjoy, to visit...so inspirational...I so much love it..." and so on,and so on..All the way,me, Nira full of enthusiasm.My excitement is translated into words,and photos of course :-)...AND Inside happiness.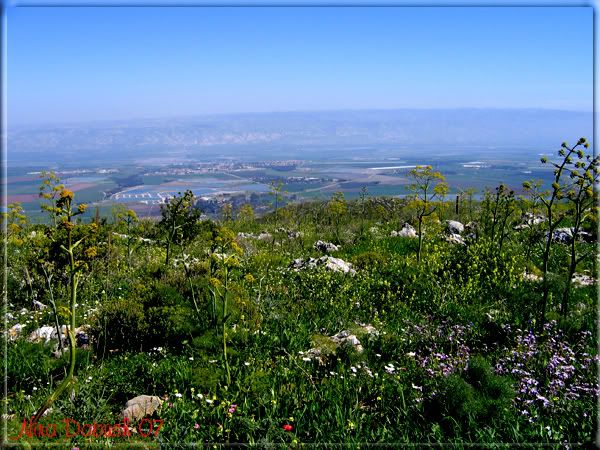 When I'm there, it is as if I wish to take with me home, this experience...to be part of me,from the inside..
More,it is my need to create with it,sometimes immediately, but so many times...the inspiration stay with me,for days , months and even years,knowing that, for sure there will be ART, My ART, inspired by this fantastic,breathtaking landscapes.I simply see this kind of landscape interpret into so many forms of art.And probably it will, at the right time.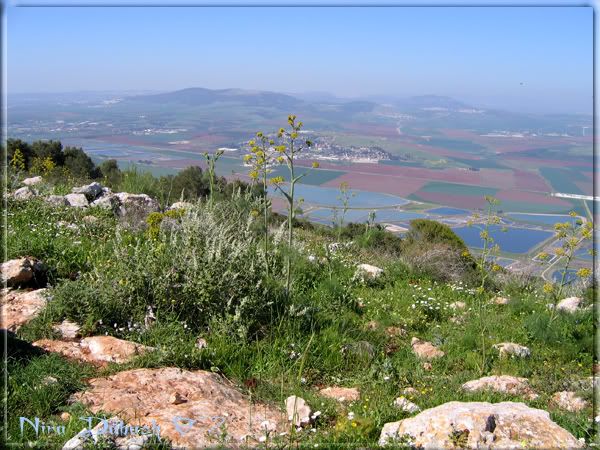 These are few flashes into small part of the HUGE PICTURE OF NATURE,like few snapshots into part of my world. I hope I manage to bring enjoyment your way.I know I'll post few in my portfolio too, as soon as I can.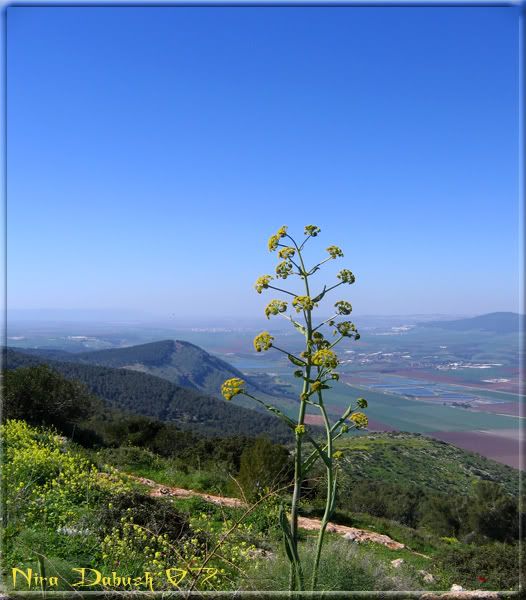 I finished my tour in an Arabic restaurant, where I ate typical Oriental Mizrachi Israeli food .Of course you are invited :-)...May you all have the most wonderful weekend, full of joy and inspiration. Shabbat Shalom from Israel,LOVE PEACE & LIGHT, From Nira
P.S:.....The way back home, was without the battery/accumulator of the car...BUT with a lot of photos for inspiration and inside joy.