Read the posts below to see the latest updates and information from ArtWanted.com
2015 Haunted Art Gallery Now Open!
10/11/2015
We are happy to announce that the annual
Haunted Art Gallery
is now open for viewing!
Thousands of images to chill your spine and make you hide under the covers. View Now
If you have any artwork that fits the theme of this gallery, submit it now.
Here are just a few sample images...
No Longer Accepting PayPal Payments
06/26/2014
Due to the increasing number of art scams and fraudulent/fake payments we have been seeing through PayPal members, ArtWanted.com has made the decision to
no longer accept PayPal payments
through our website.
Please take note of how this may affect you:
1) Premium Members – If you have an ArtWanted.com Premium Membership that is paid through PayPal, you will need to renew your membership using a credit card or mail in a check to enjoy your continued subscription. Renew Here

2) Commission Payments – If you have sold artwork through ArtWanted.com and earn a commission, this will be paid to you by US check or can be used to purchase any ArtWanted.com products or services.

3) Selling Artwork – If you have your own PayPal account, this change will not impact you. Interested buyers will be redirected to your own PayPal account for payment. You will receive the purchase receipt and money directly from PayPal and can ship out the artwork purchased. No commission fees are charged by ArtWanted.com when your PayPal account is used as the merchant account.

If you have not put your PayPal e-mail address into your ArtWanted.com profile, potential buyers will be directed to e-mail you for purchase options. We will no longer accept payment for the artwork that you are fulfilling on your own. Add your PayPal e-mail to your profile if you have not already done so.

4) Print Program – If you are a Premium Member using our "print on demand" program, all your artwork prints are still available for purchase using a credit card. You will be paid your sales commissions through a US check or ArtWanted.com bank account credit.

We apologize for the inconvenience this may cause some of you. It's our desire to protect our members from fraud and scams as much as possible and we feel that this decision will help with this effort. Thank You.
On a related note, we have seen a big increase in art scammers contacting our members. We stop a lot of these e-mails from going through, but some do slip through. Please be very cautious of "buyers" that want to work out payment directly with you instead of using a credit card for purchase.
If you suspect an art scam, or have any questions about our PayPal changes, please contact us.
Pinterest Pinners Wanted!
01/18/2013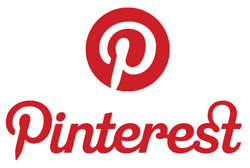 ArtWanted.com is always looking for ways to bring more exposure and visitors to the members of our site. With the recent popularity of Pinterest, we wanted to use this site to help promote the artists and artwork of our members even more.
We are looking for a handful of members that would like to regularly "pin" artwork found on ArtWanted.com on to the new ArtWanted.com Pinterest Page. When you pin art that you like on a board, that artwork is viewable and searchable for all the millions of members of Pinterest.com. Be warned, it's addicting!
HOW DOES IT WORK?
If accepted, we will authorize your Pinterest account to post images to the official ArtWanted.com pin boards. As you browse the pages & portfolios found on ArtWanted.com, you will simply click the Pinterest icon to post your favorite images to the ArtWanted.com Pinterest boards. It only takes a few seconds to pin an image that you want to share.
WHAT IS REQUIRED?
As part of our official "pinners" group, we just ask that you pin at least 15 images per week to our boards. This can be all done on a single day, or spread throughout the week. Pin as much artwork as you like, including your own art. Every pin is another advertisement for the artist and a link back to ArtWanted.com. Another requirement is that you must already be an active member on Pinterest.
IS THERE ANY COMPENSATION?
If you are accepted into this program, you will receive a free Premium Membership for as long as you actively participate in the Pinners Program. You will also become part of the new "ArtWanted.com Advisory Board". This special group of members will have regular communication with our staff and help shape the future of ArtWanted.com.
WHAT ARE THE NEXT STEPS?
If you are interested in being part of the special "Pinners" group, simply contact us and let us know the e-mail address you are using for your Pinterest account and a link to your Pinterest profile for us to view. If accepted into this group, we will send you an e-mail with additional details and instructions. You can leave the program at anytime.
CONCLUSION
This is just one more way we are bringing more traffic and exposure to the artwork of our members. We encourage everyone to continue to use the Social Media sharing options on every image to share your favorite images with your friends via Facebook, Twitter, Pinterest and eMail. Have fun!
Visit our Pinterest Page at:
NOTE: If you do not want you artwork shared on social media websites like Pinterest, you can turn off this ability from the Member Preferences area.
Year End Premium Membership Sale!
12/26/2012
ArtWanted.com is having a big sale on our
Premium Membership
through the end of the year! You can now get a year's worth of account upgrades for
only $29
! That's less than $2.50/month and a
50% savings
from our normal monthly price. Here are just a few reasons to upgrade...
Upgraded Premium Features Include:
Act now to take advantage of our special Premium Membership offer for only $29/year. Existing Premium Members can also renew to extend their membership term or change from monthly to a yearly account. This discounted price is only valid through Dec. 31st, 2012.


We have some exciting changes planned for ArtWanted.com in the next few months - stay tuned! We hope you had a great 2012 and also enjoy the New Year's Holiday.
Now Offering Custom iPhone 5 Cases!
12/08/2012
We are excited to announce a new product to our print-on-demand program for our Premium Members...
Apple iPhone 5 Cases
!
We offer both a slim and tough versions of the case, which can be customized with artwork from your portfolio or other images from our site.
This new product has been added to all the images that qualify in our print program. Any new image you upload into the print program will also receive this product if your image meets our resolution guidelines.
This new iPhone 5 case joins the group of phone cases we already had available: iPhone 4S/4/3GS, BlackBerry Bold 9700/9780 and Samsung Galaxy SII.
Want one? Be the first person to respond to this message board post and we will give you a free custom phone case using your own artwork!
2012 Holiday Gallery Now Live!
12/01/2012
The 2012 Holiday Gallery is now open! This special "holiday themed" gallery contains thousands of creative works from our members. Each year we add more images to this expanding gallery and each year it gets better.
View artwork about Santa, snowman, Christmas, the Nativity, winter scenes and much more!
View artwork in "slideshow" mode, or just browse the thumbnails. Click on any image to learn more about the piece and the artist.
PS - If you have any artwork in your online portfolio that you would like to add to this gallery, Submit Your Artwork Now.
List of Facebook Prize Winners
11/27/2012
Over the last few days, we have been giving away dozens of prizes on our Facebook page. Below is a list of all the winners and what they won.
If your name is listed below and you haven't heard from us on how to claim your prize, please send us a support ticket, so we can get your prize out to you.
Thanks to everyone that participated and congrats again to the winners!
Alexandra Davies - $10 Credit
Angeline Rijkeboer - Premium Membership
Cj Rider - $10 Credit
Dennis Finley - 8x10 print
Elizabeth Amber Thomas  - Premium Membership
Emily Peterson - Mug
Francis Wenderlich - $10 Credit
Ginger Bass - Neclace Charm
Kathy Gumbus - $10 Credit
Katie Keleman  - Premium Membership
Kristeen Baird-Terzich - Mousepad
Kristen Telaak  - Puzzle
Maigan Lynn - $10 Credit
Mark Marquez - Book
Paul Arruda - Five 5x7 Prints
Randall A Hays - 2 Year Domain Name
Raquel Mogs - 20 x 30 large poster & $10 Credit
Rebecca Ouzts Rinker - $10 Credit
Rick Shrum - Book
Roberto Q. Garza - T-Shirt
Stephan Anderson-Story - Premium Membership
Sue Gordon - Book
Surrealistic Artist - $10 Credit
Titta Inkinen - $10 Credit
Tonia McNeill - $10 Credit
Whitney Coolidge - 2 Magnets
Discounted Products for Premium Members
11/24/2012
If you are already a Premium Member, we are offering BIG discounts on the wholesale prices of some of our most popular products. You can purchase these products of your own artwork at the low prices below:
Mouse Pads - Only $3
11oz Ceramic Mugs - Only $5
10x14 Puzzles - Only $8
Deck of Playing Cards - Only $10
Simply add these products to your shopping cart and the discounted price will be given to you on your own artwork.
These discounted prices will be valid through Monday, Nov. 26th, 2012.
HUGE Sale on the Premium Membership
11/23/2012
For the next 4 days, we will be offering a
HUGE sale on our Premium Membership
. The price for a full year of Premium Features is now
only $25
! This savings is around 60% off the normal monthly price.
The upgraded membership includes a handful of additional features on your portfolio account. See the details below.


Even if you are an existing Premium Member, you can still renew at this price to extend your membership for an additional year.
Upgraded Premium Features Include:
We hope you can take advantage of our special Premium Membership offer. This discounted price is only valid through midnight on Nov. 26th, 2012. Upgrade today and SAVE BIG!
Submit Images to the Haunted Gallery
09/22/2012
It's that time of the year to submit your halloween related images to our yearly "Haunted House Gallery".
This special annual gallery is filled with scary, creepy, Halloween related images from our members. This gallery will go live on October 1st.
If you have any images that fit the theme of this special gallery, submit them here.